DID YOU KNOW?
Trolls have always been a part of the Scandinavian Folklore, but did you know that in those old stories, most Trolls were bad!

In some places, people believed that Trolls could be as big as mountains. And so you would be very careful walking or hiking in the mountain areas. You certainly wouldn't want to be caught by one of the mountain trolls.

In Finnish folklore, Trolls were mostly bad and dangerous, and sometimes not very smart, either.
VISIT THE TROLL SHOP - CLICK HERE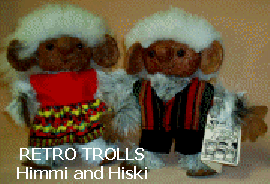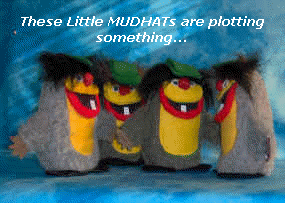 WHERE DO TROLLS LIVE?
Trolls may live anywhere. Some Trolls live under bridges, but according to Billy Goats Gruff, those Trolls are not very friendly.
You can find Trolls living in forests, caves, gardens, backyards, the garage, even in your house.
The Trolls you meet on these pages live in Trolldom - a big forest somewhere on the Earth. To see any Trolls, it helps to have your Fairytale Eyes and Ears open!
Remember to read about the MUDHATs - they live in the MUDSWAMP just outside of Trolldom!


WHAT IS PEIKKO?
PEIKKO is the Finnish word for Troll. The Finnish language is very different from the other Scandinavian languages..

Other important Finnish words:
KAHVI - coffee
PULLA - coffee bread
SILLI - herring

SEASONS:
KESÄ=summer
KEVÄT=spring
TALVI=winter
SYKSY=fall